A Round Up of Newborn Photo Sessions on the Blog :: Baby Boy Edition
Snips and snails and puppy dog tails! That might be what little boys are made of. But baby boy newborn sessions are made of fluffy furs, thick knit blankets, hats, props, and so much more. I love getting the chance to look back and past sessions. Which is why these newborn photo round ups are so much fun for me to write! These are all of the newborn baby boy photo sessions that have been featured on my blog for the last six months.
To see the newborn girl round up, click here: Newborn Photo Round Up for Baby Girls. And for even more, check out my Newborn Photo Ideas Pinterest board!
Simple Newborn Portraits
I have a huge selection of props for newborn baby boy photos. But sometimes, less is more! Which is why I also really love the more simple newborn photos. Whether that means baby in their birthday suit posed on a blanket or a fur. Or maybe your little one being held in your (or a sibling's) arms. Either way, these photos let the baby truly be the star of the show. In the end, it's up to you whether you choose props or simplicity.
Newborn Portraits with Props
I love props, and I love when clients love them too. Most of the props that you see are ones that I have available in my studio. I have everything from beds and baskets, to boats and crescent moons. Every so often a client will bring a prop from home that they want to include and I am always happy to do so!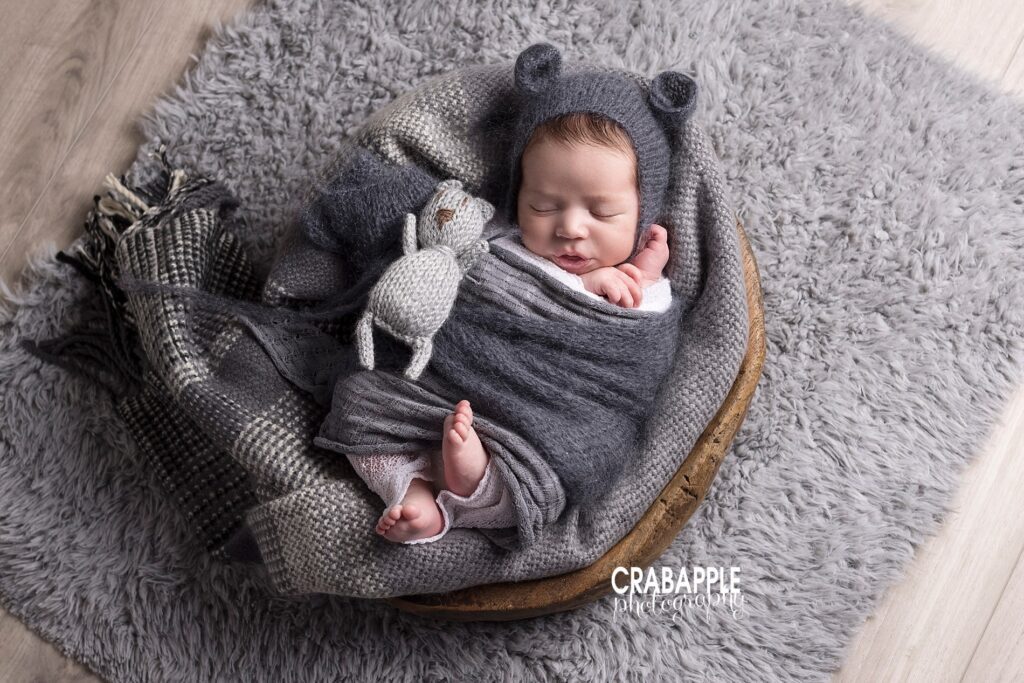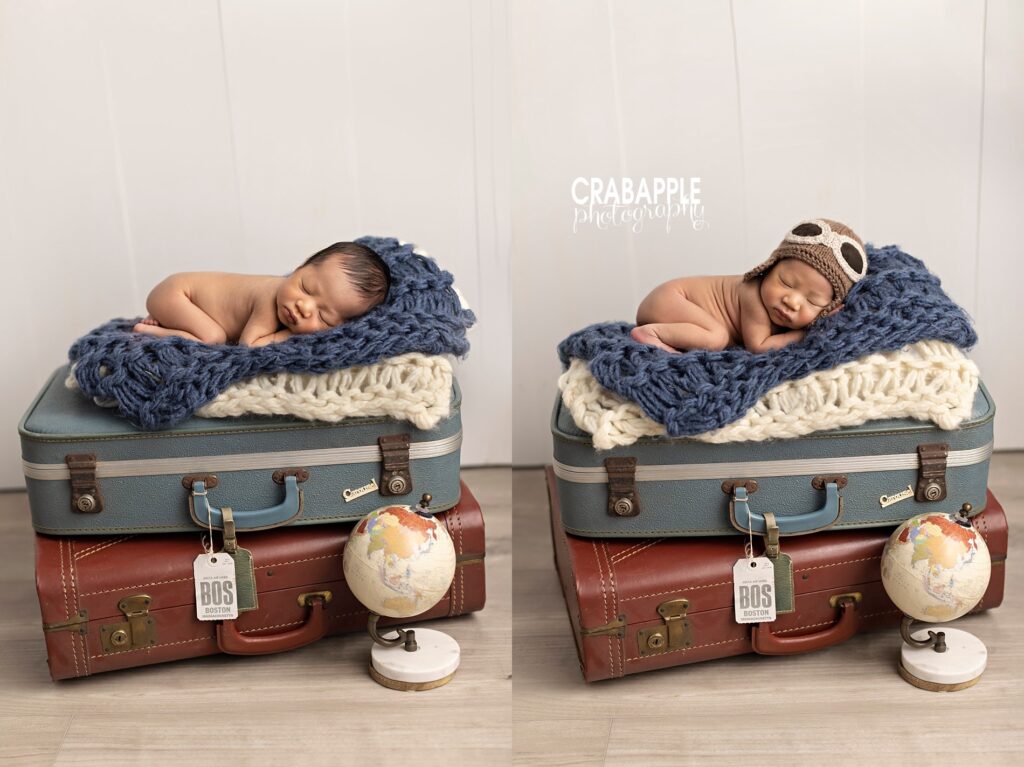 Looking for a newborn photographer? This Newborn photo round up shows some of our sessions for baby boys. We are located in Andover MA and serve clients from around the area including Amesbury, Reading, Arlington, Lowell, and beyond. Kate McKenna has been photographing babies and children of all ages since 2009. Contact Kate today to learn more!