Mr. D's Newborn Pictures :: Reading MA Photographer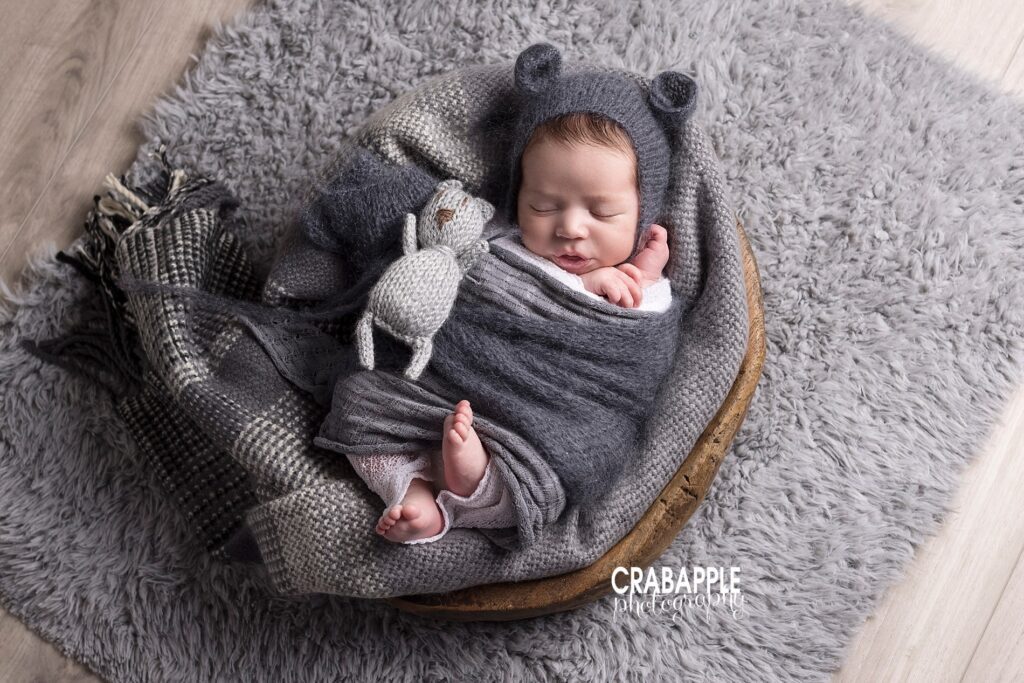 Sweet and sleepy Mr. D from Reading MA came to my studio for newborn pictures. He brought big sister along for some super adorable sibling shots. But then the rest was all about the newest arrival. We kept the color scheme to blues and grays. In the styling questionnaire I send to clients prior to their session, mama mentioned gray and white specifically. She also mentioned that Mr. D's nursery would have a moon and stars theme. I kept that theme in mind when selecting the super sweet moon and stars hat Mr. D is wearing down below. I love the simplicity of this color scheme. Thanks to various different textures of blankets, swaddles, furs, and hats, there is still so much variety even with a simple color scheme.
I had previously photographed this family for big sister, Miss D's cake smash. I had also met up with them at the beach for some family photos which you can see here: Beach Toddler and Family Photos. I've seen them a few times since this Reading MA newborn pictures session. It's always great to catch up with clients!
For more newborn photos check out my recent Newborn Photography Round Up.
Want more inspiration? Click here to check out my Newborn Photo Ideas Pinterest board.
Looking for newborn pictures near Reading MA? Crabapple Photography is located in Andover and serves clients from around the area including Woburn, Waltham, Melrose, Boston and beyond. Kate McKenna has been photographing newborns, babies, and children of all ages since 2009. Contact Kate today to learn more.