The G Family's Fall Photos :: Reading Family Photographer
Fall is my favorite time of year. Which is why I am so thrilled that so many families agree with me. Because it is safe to say fall is most definitely my most popular time of year for outdoor family photos. Getting to catch up with my annual fall family portrait families is always fun. And, it also makes it a little easier for summer to end every year! This Reading MA family started coming to me for fall family photos a few years ago and I am so thankful that they did.
Our Family Connection
It's not super often that I end up having parallel life journeys with my clients, but it has happened before in different ways. Whether it's being a twin parent, going through fertility treatments, or losing a parent to cancer, there have been clients over the years who I have related to in very personal ways. This is another family who I ended up having that same connection with. This session was not the first I had photographed of this sweet family. But while I assumed it would be a typical session, it ended up being anything but typical. It was during this session two years ago that Mom A told me she had been diagnosed with breast cancer. She had actually delayed treatment just long enough to take these photos before her hair began to fall out.
Little did I know that just a few months later my family would begin a journey so similar to the G family when my husband was diagnosed with colon cancer. I am extremely happy to report that both this mama and my husband are currently happy, healthy, and cancer free. It was a harrowing ordeal to be sure. But I am so happy to say that both of our families are on the other side!
To learn more about breast cancer warning signs click here: BreastCancer.org.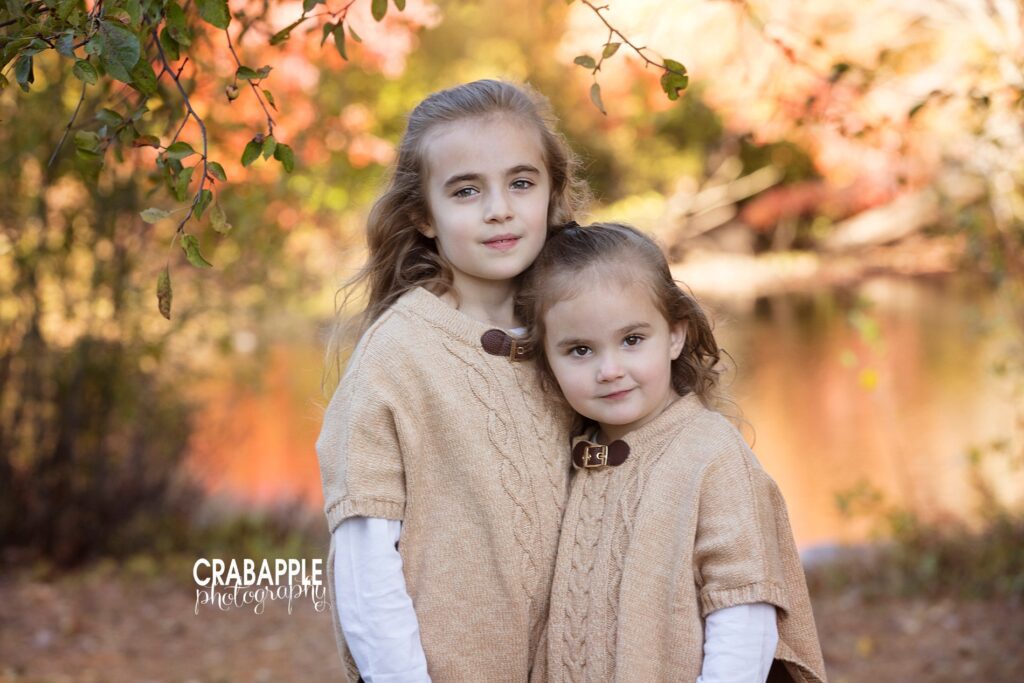 Looking for fall family photos near Reading MA? Crabapple Photography is located in nearby Andover and serves clients from around the area including North Andover, Melrose, Wakefield, Winchester and beyond. Kate McKenna has been photographing babies, children, and families of all ages since 2009. Contact Kate today to book your session!